DIMENSION FRAME & UNIBODY SERVICE Dimension Auto Repair, Frame & Unibody Service was founded in 1988, and has been in the same location, off the main highway, but still easy to get to, but not always easy to find.  Look for our sign on East Avenue, in the driveway next to the Rite Aid, and check us out. We have continued to provide top-notch automotive repairs for more than 30 years.  We treat our customers the way we'd like to be treated….with respect.  We provide honest, affordable, and reliable services that keep our customers satisfied and coming back!  And when other shops need the expertise or equipment they don't have, they come HERE!  Come in, meet our people, and find out why we have been here for so many years!
Roy Wilson, owner and technician at Dimension Auto Repair Frame & Unibody has been working as a technician, first as a 13-year-old working on boats at a marina in South Jersey, and at 16 began his automotive career.  He has been in the automotive industry his entire adult life, kicking off his career with Toyota. Before starting his own business, Roy was a service technician and the service manager for Towne Toyota for several years. He's attended classes and training to become a Master Certified ASE Technician and to keep up with the ever-changing technology of our vehicles.  He now brings over 45 reliable years of experience to your vehicles.
Roy resides in Mount Olive, New Jersey with his wife of 44 years, Lynn. Lynn assists with the day-to-day tasks in the office, and many times it will be her voice you hear when you call.  For many years Roy was involved with the Boy Scouts of America and volunteered his time and energy to help maintain the camps and vehicles, and assisted as a hockey coach for the youth hockey teams.  He also volunteers his time with the Armed Forces Relief Committee, a group dedicated to helping injured servicemen & women when they return home.  He has two adult children, whose vehicles he still works on, and enjoys the NY Rangers, his HARLEY, auto racing, fishing, and other hobbies in his spare time.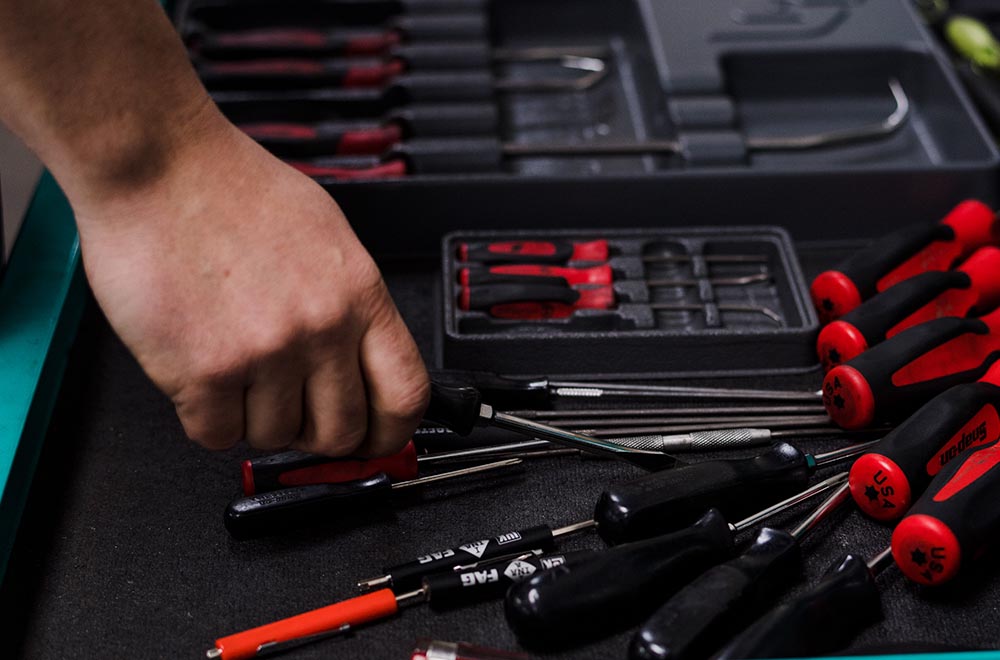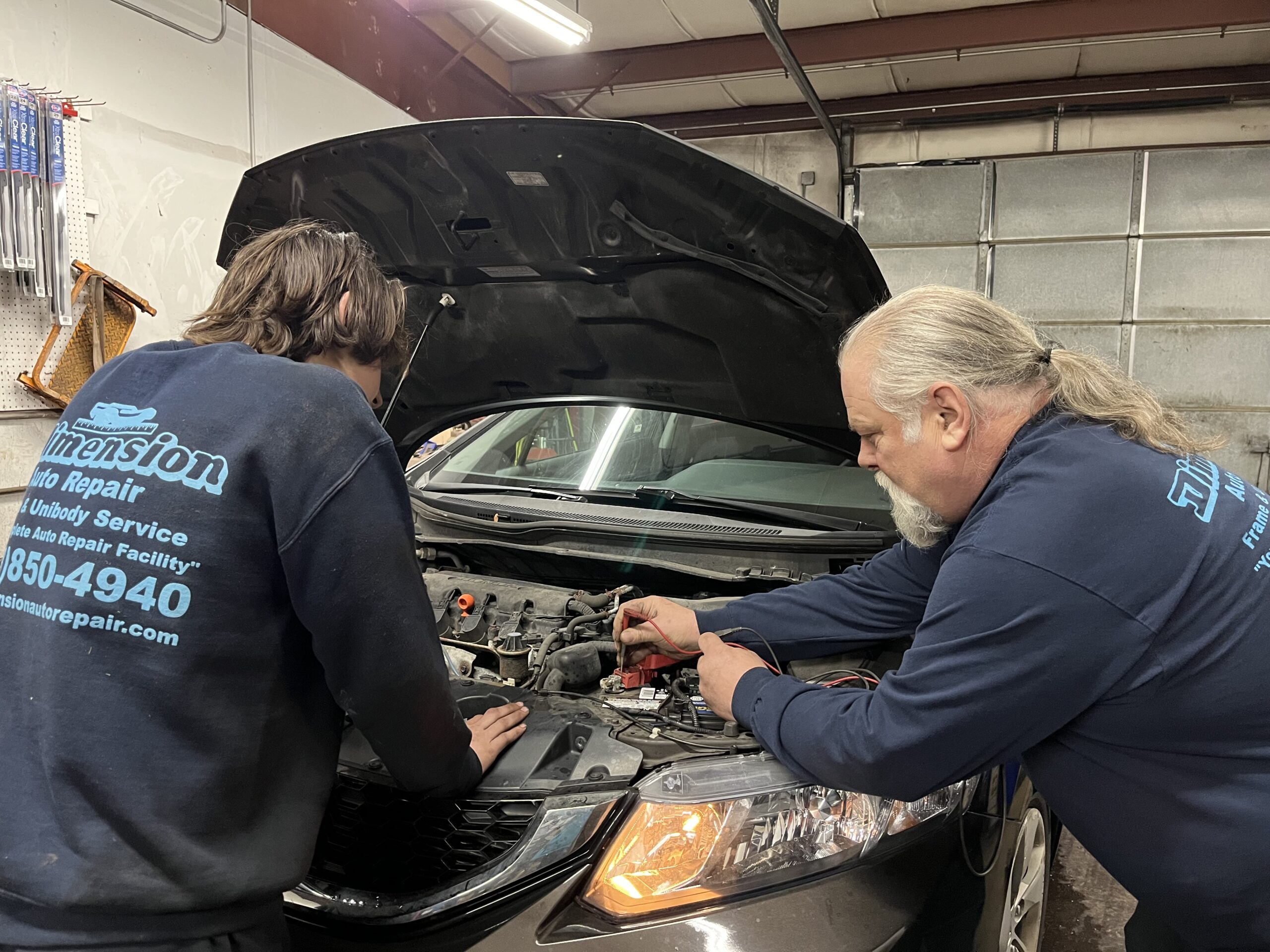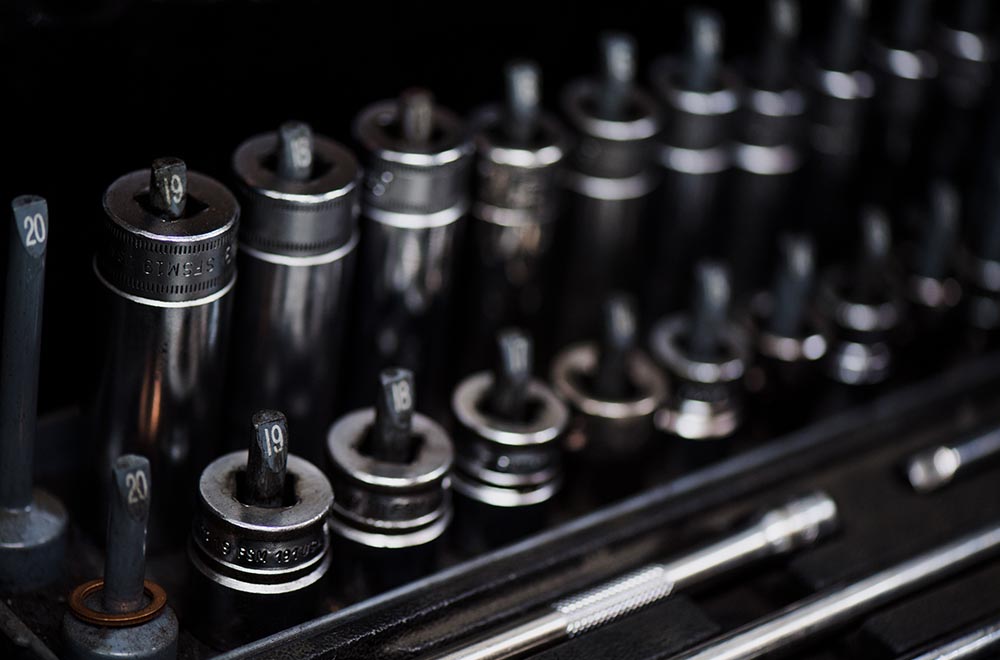 At Dimension, we combine old-fashioned customer service with the latest in equipment and technology. You can always expect friendly, personal service and the opportunity to deal directly with the tech who serviced your vehicle.
Dimension Frame & Unibody Service reflects the continuing trend of specialization in auto maintenance. The manufacturing technology of both American and imported cars has changed the way cars are tuned today, requiring advanced electronic equipment. The management at this shop has extensive experience in this specialized service.
Free wifi In our waiting area

Early Drop Off And After Hours PIckup
"Dimension Frame & Unibody Service are the "pros" in top-notch auto performance!"
Book Appointment
By phone or request an appointment online. We check our messages daily and will respond in a timely manner.